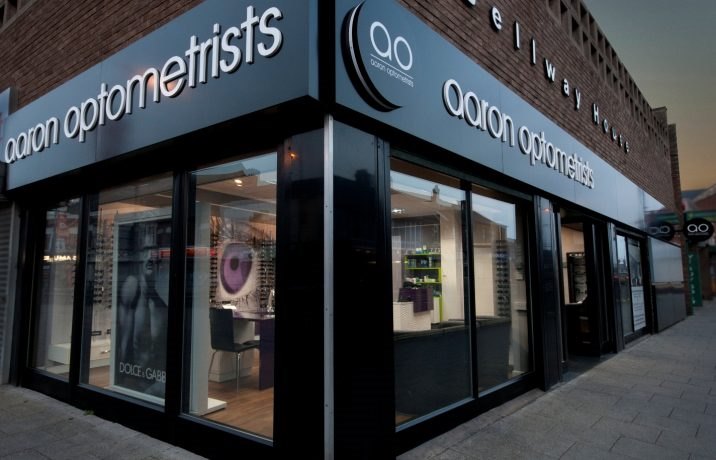 What we are looking for in an employee as we begin our search for a new optometrist…
15/09/2017
Dr Peter Frampton, Optometrist and owner of Aaron Optometrists, explains what he is looking for in the search for a new optometrist.
How can prospective employees apply for a position at Aaron Optometrists?
Historically, we have never had to actively recruit. One of our many strengths as an employer is that we nurture talent and invest in our employees. This ensures the long-term loyalty of staff who truly believe in the practice's ethos. However, we are now seeking to recruit a unique individual who will work well within our team.
Recruitment starts by the prospective employee emailing a CV and covering letter for the attention of our manger Andrea Carroll to [email protected].
What is the internal process after an application is made?
We will respond as quickly as possible. Ideally, an in-practice interview would be arranged, but if the candidate lives far away, then initially we could have an interview via Skype. If the outcome was positive, we would pay travel expenses to have a more comprehensive meeting.
What is the interview process?
Interested and interesting individuals would be invited for an informal interview with our professional team. The interview stage is not as daunting as it may sound as we are all extraordinarily friendly people.
During the interview we need to see enthusiasm and innovative thought processes; we don't need to agree, but we like originality. Anyone who can chat freely with us, and throw ideas about on extending roles, will be able to communicate well with their patients and enjoy working with us.
"One of our many strengths as an employer is that we nurture talent and invest in our employees. This ensures the long-term loyalty of staff who truly believe in the practice's ethos"
What makes a CV standout?
Anything demonstrating a willingness to continue to advance and learn, with the goal being improved patient care rather than simple kudos. It is all about patient care, which translates to loyalty – it is not about personal ego.
What are you looking for in a cover letter and why?
A knowledge of Aarons Optometrists – we want to be sure that the practice ethos resonates.
How should a candidate best prepare for an interview?
I don't believe that you can be taught great communication skills and empathy. I would urge candidates to let their personality be evident. Best for all concerned, a jobbing optometrist would not thrive here. The controlled chaos of our practice, which incorporates the traditional optometry roles with a very busy medical-based business with referrals from GPs, will not appeal to everyone. But for the right person, it is great.
What interview tips would you give a candidate?
Our practice ethos is very important to us and I would encourage candidates to do some research and talk to us about it in the interview. While our business model is not unique, it is unusual. The patients' needs come first. All of our employees, not just our optometrists or managers, come an equal first, with the business needs third. Our belief is that if the first two are prioritised, the third will follow naturally – our success in a very competitive industry shows that.
You have a vacancy for an optometrist at present. What type of optometrist would this position appeal to?
A clinically and individually ambitious person who has the self-belief to become a profession leader. Aarons Optometrists can supply the support and group expertise to ensure that this is possible. They should be comfortable with complex contact lens fitting, including therapeutic lenses, and be interested in being/becoming an independent prescriber within a practice where it is really utilised and which has a reputation within the GP community with associated GP referrals. They should also be interested and outgoing enough to co-present at a national level and later, with qualifications, become a recognised educator in their own right. Finally, we are looking for someone who may wish to become a co-partner in the business to make it even more successful and individual (this is not essential).
From the job seeker's perspective, what incentives do you offer?
Because we invest in our employees, staff retention and loyalty is high. The best example of this is one of our optometrists, Andrew Watson. He has been my colleague for 20 years now. He started as a trainee dispensing optician, then became a CLO, passing all exams the first time. We then funded Andrew though an optometry degree at the University of Bradford, where he achieved a first-class degree. Currently, he is finishing his independent prescribing (IP) qualification.
Sum up your ideal candidate
Someone who wants to extend the role of community eye care by working with (not for) professionals who have proven their commitment to optometry. Someone who will share the load and become so valuable to the practice that a partnership is inevitable, if desired.
Do you have any expectations of potential colleagues?
I am proud to say I was one of the first 30 IP optometrists in Britain. The value that this additional skill brings to the business is immeasurable, and with our optometrists, Debbie Liu-Tam and Andrew Watson, also IP qualified, I have made it a practice policy to only employ IP optometrists. This ensures a seamless medical service cover, which is particularly important for our fee-based contact lens service. If patients are to buy a service, they must have something to value; instant access to medical optometrists is one of the most valuable commodities the practice sells. Any new member of the team if not already IP qualified will be funded through this process as a number one priority.
Any other considerations?
I'm Australian and I love Northumberland, but we do seem far off the radar. There are probably very few really interested individuals with the ambition and desire for the long-term commitment that we are offering. The perfect colleague may not be nearby and therefore our commitment would start with supporting that person with relocation expenses if necessary.
https://www.aop.org.uk/ot/in-practice/career-development/2017/09/03/inside-aaron-optometrists