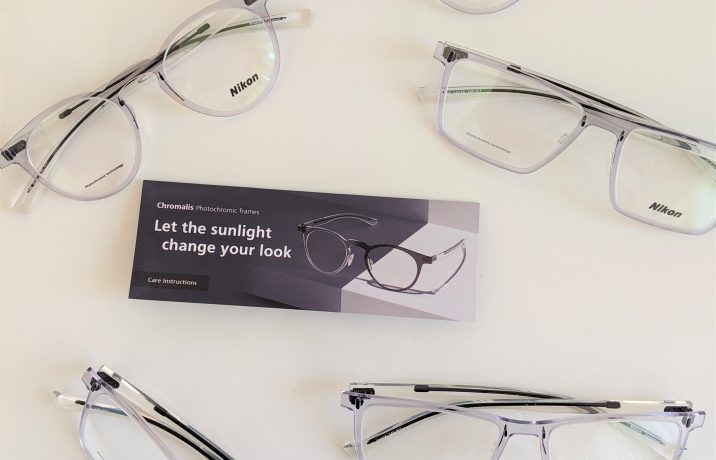 Introducing – Nikon Chromalis
07/02/2020
We are excited to announce the launch of the first-ever Photochromic frame on the eyewear market.
Exclusively from Nikon, the lightweight transparent frames transition to grey solely through the amount of UV exposure, while the frame temples remain their crystal transparent colour. The Chromalis collection includes five different shapes to choose from – allowing everyone the chance to find their style.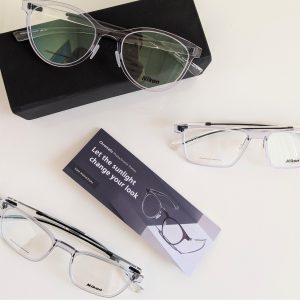 Also amongst the arrivals – is the Nikon Core collection. Created from high quality beta titanium and premium acetates, the frames are designed with performance, quality and comfort in mind. Each one is inspired by the iconic qualities of a Nikon Camera such as the same camera rubber textures used on the frame temples to provide optimum hold. Nikon sunglasses all feature Polashade polarised lenses which enhance colours and provide sharper images, with some models also including a contrast and colour booster.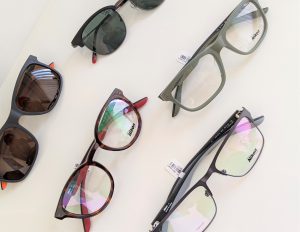 With the option to provide both Nikon frames and lenses, we are now able to provide a complete Nikon product allowing us to be bespoke in our creation for you.
To find out about creating a bespoke Nikon lens – visit us in Practice to view our Lens Studio which holds all the latest technology in lenswear.