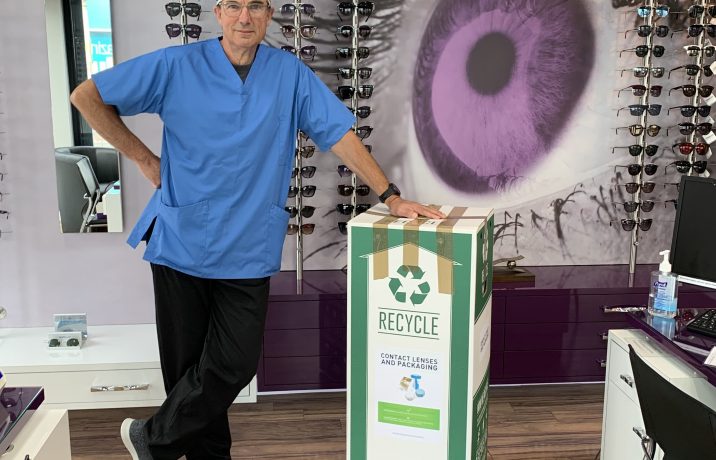 Keep recycling please even with a locked door policy during COVID-19
09/08/2020
With Covid-19 taking precedence, I'm concerned that we are losing sight of our biggest global challenge: the climate crisis. It's so important to remember to recycle, folks.
Another full box of contact lenses and blister packs ready to go to TerraCycle: an innovative recycling company, a global leader in recycling hard-to-recycle materials.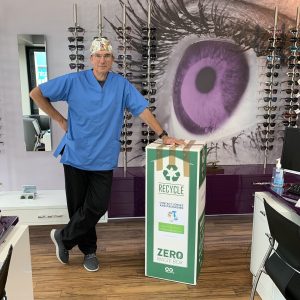 The scheme has been remarkably successful and I want to congratulate all the contact lens wearers who collect their lenses and drop in the TerraCycle boxes.  With COVID-19 it is obviously more difficult to just 'pop-in' with used lenses and blister packs since we have a locked door policy. We would encourage everyone to contact us before arriving so we can collect the lenses at the door. Otherwise just tap on the door, hold up the bag and we will welcome more recycling; you can leave it at the door.
Let's do our bit and continue supporting the planet
We must not let COVID-19 divert our attention from our world's biggest challenge – to ensure future generations can enjoy the diversity and beauty of our wonderful planet.
Well done to everyone and if you know anyone who doesn't recycle their lenses please encourage them to start!
Peter.
To read more about our ethos here at Aaron Optometrist, check out our about page.