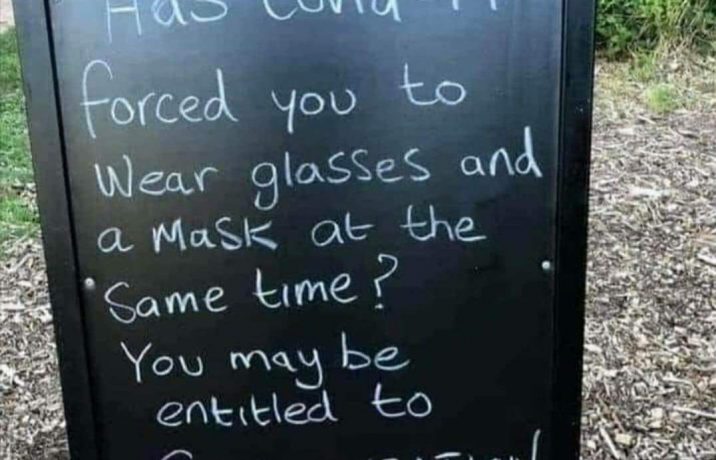 Options For Reducing Those Foggy Spectacles
28/09/2020
Ah, a wintery Covid-19 pandemic. It's a recipe for disaster as far as spectacle wearers are concerned. Cue foggy spectacles.
If the thought of your spectacles steaming up whilst wearing a mask is enough to annoy you, then adding cold weather will not help the situation. Winter proves annoying enough with glasses steaming up when walking into a warm shop or restaurant, include a mask in this scenario, and things will only get blurrier, severe foggy spectacles alert! Fortunately, we have three options available to help solve this problem.
Depending on your preference of application, each method has returned great feedback from patients (and colleagues!) who have tried them. All safe to use on coated lenses, you can choose between a spray, gel or reusable cloth.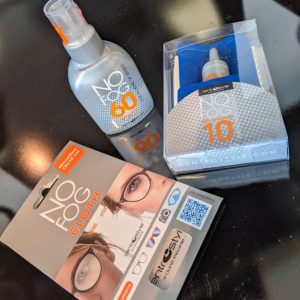 If you feel plagued by foggy spectacles, and the inconvenience of the mask + eyewear + fog is enough to make you want to stay in all winter, then contact lenses could be another option. Eliminating all prospect of fog and providing the perfect answer.
Purchase the No-Fog Spray here.
Dr. Peter Frampton (Owner of Aarons) is proud to have been one of the first 30 Optometrists in the UK to become an Independent Prescribing (Medical) Optometrist. The ability to prescribe and treat directly, without a referral, is a fundamental change to clinical care in the community. To enable a complete patient journey, Peter only employs Medical (IP) Optometrists. Aarons remain the only practice in Northumberland to offer continuous access to Medical Optometrists, a valuable service.
Our commitment to enhancing community care is reflected not simply by this policy. Our track record for all our colleagues reflects ongoing training and clinical advancement. If you value care, please read more.
To check out more of the products we have on offer at Aaron Optometrist, why not pop into our Ashington Practice today?