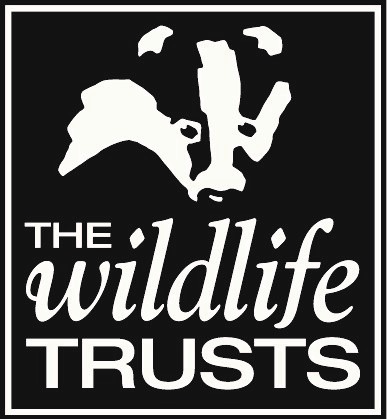 NWT – Aarons: Gold Corporate Member
02/11/2020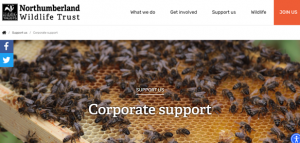 Aaron's has joined with the Northumberland Wildlife Trust.
As many know I am an avid environmentalist; my first degree, before Optometry, was 'Australian Environmental Science'. It therefore makes sense that, finally, Aaron's has begun to support the Northumberland Wildlife Trust.
While a long-term financial supporter of many international environmental groups, to my great shame, I had never considered local groups. So, in 2019 Aarons became a Gold Corporate Member to support the work of Northumberland Wildlife Trust.
When the Aaron subscription came due in March 2020, the NWT request was almost apologetic! Financially things were certainly a bit dodgy for all of us. The NWT must have considered the possibility they might be the first to get skimmed from any business costs. My email response:
'No worries. More important things than money'. (should be read with an Australian accent).
The group also requested a small statement from me, and I am very happy to say it is prominent displayed on the NWT website.
Thought you all may like to read: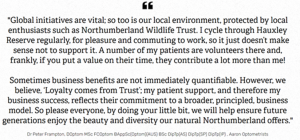 All the best to you all and keep on fighting.
Peter.
To read more about Aarons and the ethos at the core of our business, check out our about page.