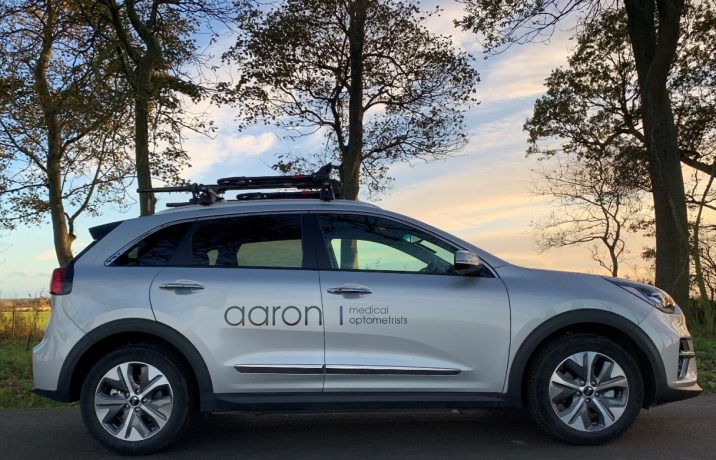 The New Aaron Mobile
22/01/2021
You can quote me on this: 'I haven't been excited by a car for 25 years'. (No offence to the outgoing Berlingo which I loved as a reliable friend). Enter the new Aaron mobile!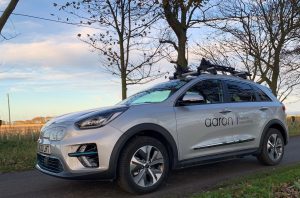 First, Thank You to Cookswell Garage, Pegswood
I would like to thank Cookswell Garage, Pegswood for their brilliant service over the last 8 years. Yes, the Berlingo is that old and it never gave me any bother. All the staff, especially the service staff, were always friendly and helpful.
At the 5 year mark my accountants suggested I should renew the work vehicle. However, at this stage I had already decided the next 'Aaron Mobile' would be electric or hydrogen. Since the Berlingo was so reliable I could not rationalise changing until the right electric vehicle, with suitable range, came along. If the e-Niro had not appeared I would still be driving the Berlingo.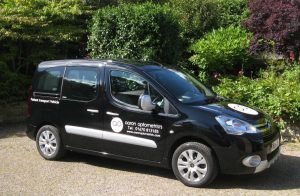 Goodbye old friend. The Citroen Berlingo (pictured above) purchased from Cookswell Garage, February 2012.
Enter the New Aaron Mobile, the e-Niro from Allingtons of Ashington
The appropriate vehicle is now here. Enter the e-Niro.
This car really ticks all the boxes.
Like the Berlingo I always strive to buy locally

There is a selfish streak here as I do not want to drive to Newcastle for services if I can cycle home from Ashington.

The e-Niro does nearly 300 miles to a charge. These are real miles, not fantasy miles.
Drives like an absolute dream.

I am happy for Allingtons to quote me on this: 'I have not been excited about a vehicle for 25 years'.
FAST (not that I speed you understand) – but boy does it take off.
Holds the road – this really is a driver's car

I do feel part of an exclusive club with the e-Niro. For the environment I hope it doesn't remain that way but for now I feel quite special.
Staff and service personnel, all really friendly and helpful as well. When I went to have the roof-racks fitted people recognised me and came out to say hi and see how I was getting on. The insert for the boot was on back order – no worries though, came to work one day and it had been dropped off – thank you.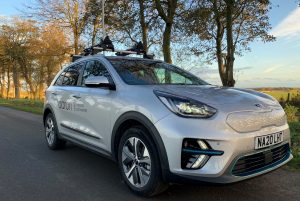 Hope everyone at Allingtons likes the understated logo.
The myenergi Zappi Recharger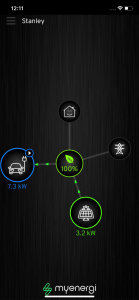 Finally, for anyone perhaps thinking: 'ah yes but he is still using fossil fuels.'
Well think again.
My Zappi smart charger, linked to my solar panels, automatically directs the charge solely from solar.
You can watch on the app. Even in the depth of winter, charging during the day takes nothing from the grid.
I had to name the Zappi – I picked 'Stanley' – just love the name.
A safety tip – don't watch your app while cycling – just a thought!
Hope you all have a green day.
Peter.