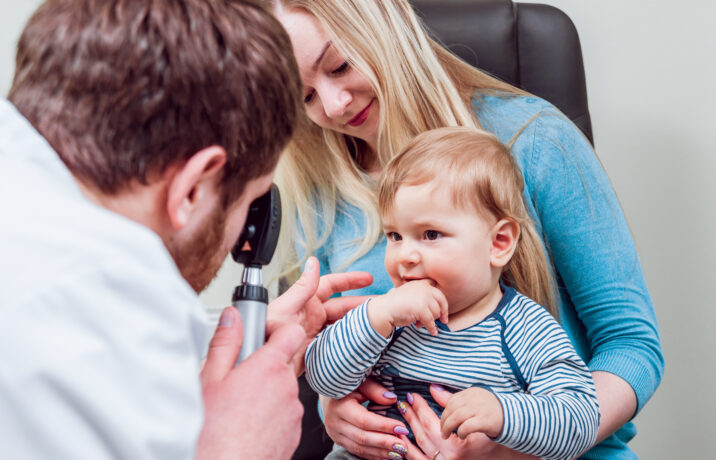 Parent Insights: What can I expect when my child attends an appointment at Aarons?
13/10/2021
Our optometrists are dedicated to taking the time to understand the apprehensions and expectations of both you and your child, offering a level of attention and care that you won't find at optical retail chains. Caring for our children's eyesight is so important.
"If you do not leave this practice understanding and trusting our advice, we have failed you."
Your child's eye exam will take up to 45 minutes, and here at Aarons our optometrists will take the time to explain the effects of your child's condition and how to make the most out of the visual correction we offer.
There are multiple conditions that could affect children's eyesight, including:
Don't worry if this sounds like gibberish! We won't use any unnecessary jargon in our practice, and we will make sure you walk out of the door feeling confident and enlightened on the topic of your child's eye care.
We know that you want to do what is best for your child and we will never dictate or preach to parents. We'll approach each and every child as a unique individual and will show the same level of empathy and understanding to every patient, no matter their age.
We understand that life is a rollercoaster, especially with young children to look after. That's why we tailor every review or check-up to your child's lifestyle, so we can narrow down a realistic management plan that will work for you, your child and your busy schedules.
As Lead Optometrist Peter states, it is about building a trusting relationship;
"When you come back for review, I want to know how things really went, not what you think I want to hear! Don't worry, we all understand things don't always go to plan."
Our goal is to see the bigger picture and provide the perfect solution for you and your child's eyecare.
So now you know what to expect, but how do we keep your child engaged during their eye examination? Stay tuned to discover our tips and tricks, available in the next episode of Parents Insights.
If this blog has given you the peace of mind you needed to visit our one-of-a-kind clinic, please book an appointment today to see one of our specialist optometrists.