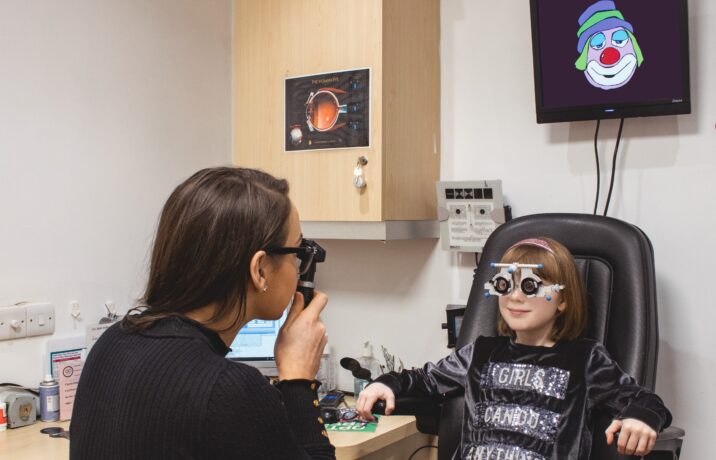 How will you keep my child engaged during an eye exam?
26/10/2021
Eye tests can be a scary prospect for our little ones. First and foremost, your child must be put at ease. Each of Aarons optometrists have different techniques, but we all understand the importance of making the examination enjoyable and hopefully fun.
Children at our practice are always welcomed as individuals, rather than an addition to you as a parent. We also greet our patients with a welcoming smile specifically for them and make sure that the child knows that they are centre of events whilst in the practice.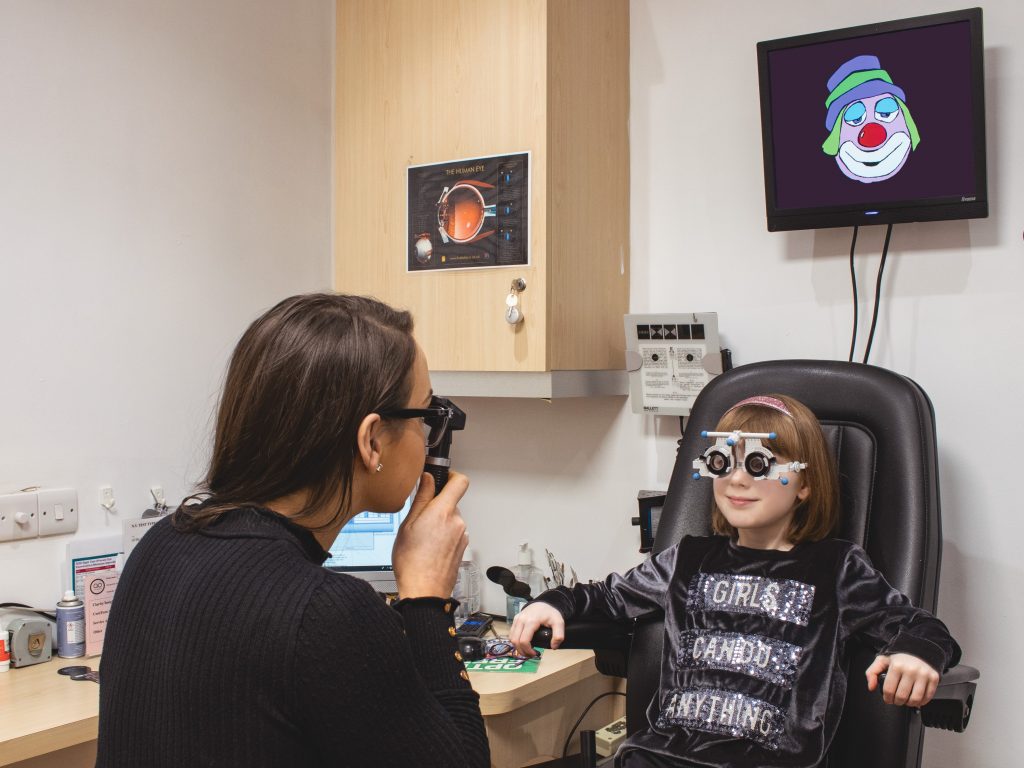 Once in the test room, we'll take time to get to know or re-acquaint ourselves with your child. We like to find out what they like doing for fun and what they want to be when they grow up. These ice breakers ensure that your child realises that they are important and that we are not scary!
We also use finger puppets, 3D cards with animals, picture charts and, for very young children, Cardiff Acuity cards. Cardiff cards have space for 2 images. However, only one space has an image, perhaps a picture of an animal, while the other space is clear. We hold up the cards to see how quickly your child fixates on the visible image. Even our autorefractor is designed specifically for young children, with a funny face and a siren noise, it is a sure-fire way to grab your child's attention.
Dedicated to creating positive associations and a relationship for life, your child will be offered a keyring of an Aaron's character after their exam, encouraging them to return for their next appointment for a chance to expand their one-of-a-kind keyring collection.

You may be apprehensive at the prospect of getting your child (who loves to wriggle about, as most children do!) to sit still for an eye examination, but our optometrists have met hundreds of young people throughout their profession and we will take the time to find a technique that works for your child. With a flexible approach, we can create a fun examination that is both relaxing and thorough for your child's wellbeing.
Are you ready to make an eye appointment for your little one? Go to our online form and get booked up today.