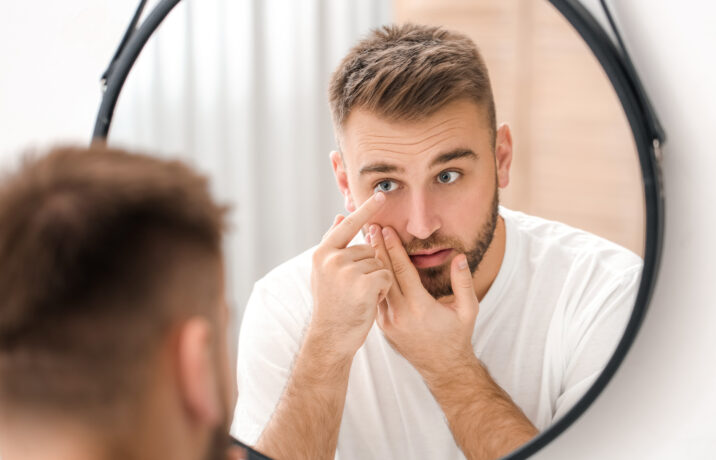 Are you a Contact Lens Wearer? Then you need to know about Medical Optometrists
14/02/2022
An often-overlooked Fact: Contact lenses are designated 'Class II Medical Devices'. But don't be alarmed – be clever. As 'Medical Devices', contact lenses pose a moderate risk to eye health only when used without appropriate physician oversight.
Medical Optometrists have higher qualifications to completely eliminate this risk. Most contact lens wearers will appreciate the optical and technical aspects of prescribing the healthiest contact lens to suit the wearers' lifestyle needs and visual demands. Only Medical Optometrists are trained and licensed to dispense prescription drugs to treat contact lens related complications in the community and immediately. No trips to the hospital and no delays in being seen.
Why should I, as a contact lens wearer, seek the care of Medical Optometrists?
Health care should be supplied by the most appropriate health professional at the most convenient location for the patient. Medical Optometrists supply just that. A highly valuable service, especially with traditional NHS pathways, via GPs, becoming congested.
It is always important to have regular check-ups to make sure your contact lenses are suitable for your optical requirements and are not damaging your eyes.
Importantly, the 'Medical Optometry' model adds access to medically, as well as optically, trained professionals for a total contact lens service. For those who take health care seriously, Medical Optometrist services should be a priority.
What can a Medical Optometrist do for me that a regular optometrist cannot?
While opticians, optometrists and contact lens practitioners fit lenses, Medical Optometrists go beyond simply correcting your vision and offering advice.
In the rare cases contact lenses cause significant ocular problems, Opticians will need to send you to an eye infirmary; in the Northumberland region this must be the RVI. No other emergency units can deal with ocular problems.
Medical Optometrists can diagnose and treat virtually all eye infections immediately without onward referral. Specific drugs can be prescribed directly from the in-practice dispensary avoiding any delays.
To find out more about what makes Medical Optometrists different from your standard optician, check out this fact sheet.