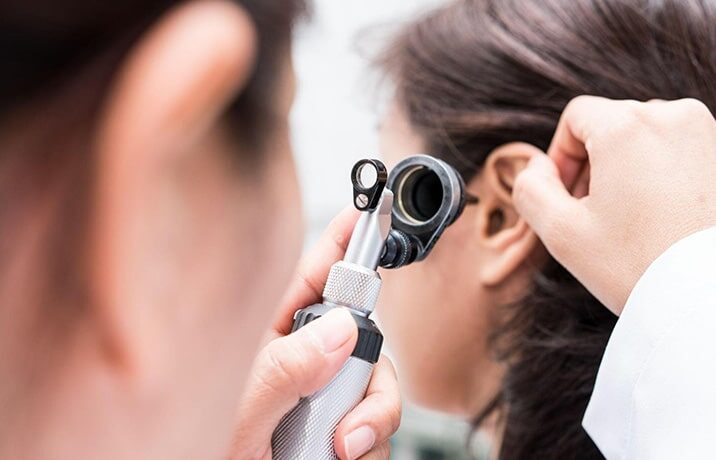 Hearing Appointments Now Available!
10/07/2022
We know that getting around to making your eye care appointments can be tricky. Even further buried on the backburner are those hearing appointments you've been meaning to schedule… 
The solution? Fill two needs with one deed and pop along to Aaron Optometrists, where you can check both your eye and hearing appointments off your to-do list in one fell swoop! That's right, you can now stop by Aaron's for a hearing appointment in the heart of Northumberland. 
On Wednesdays and Fridays, The Hearing Care Partnership are now running comprehensive, 90 minute hearing appointments right here at our independent Ashington optometrists. 
The Hearing Care Partnership will be offering both quick hearing health checkups and full hearing assessments with their personable and fully qualified hearing care professionals, offering clinical excellence with a caring, personal touch. 
What can you expect from your hearing appointment? 
Discussion of your hearing and lifestyle background

Word discrimination and speech in noise testing

Full colour video otoscopy of the outer ear, eardrum and ear canal in order to explore causes of possible hearing loss

Pure tone audiometry to diagnose the level of any hearing loss you are suffering

An audiogram showing your hearing ability at different frequencies 

A comprehensive report of your hearing health
What are the benefits of regular hearing tests? 
It's painless and quick: Your hearing test will be completely pain-free and can be conducted in as little as 90 minutes or less, depending on whether you are coming in for a full assessment or just a quick check-up. 

Hearing and health are connected: The health of your ears is not isolated from the overall health of your body. Hearing loss has been directly correlated to heart disease, hypertension and diabetes. If it goes untreated, hearing loss can increase your chances of experiencing social isolation, depression, anxiety and even developing dementia.

Prevention is key: If identified early, hearing loss is entirely treatable. So, your hearing appointments really are essential even though they may be easy to overlook! 

Hearing loss and the brain: Individuals with untreated hearing loss have been scientifically proven to experience a loss of up to 40% of their ability to solve problems and process thoughts efficiently. 
Looking to check in with your hearing health? Get in touch today to schedule your hearing appointment here at Aaron Optometrists.