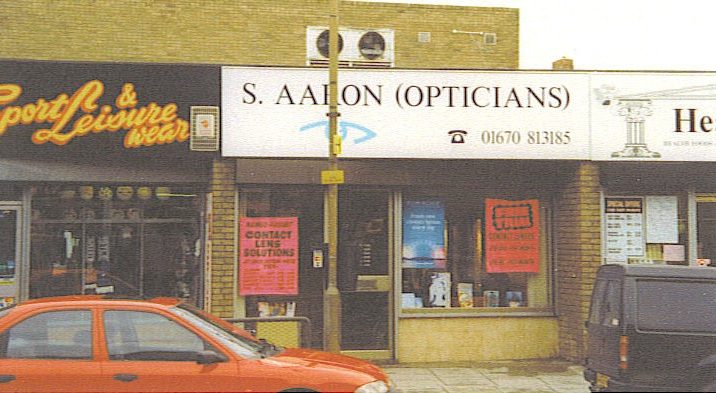 2023 Marks the 30th Anniversary of Peter Frampton owning 'Aaron | Medical Optometrists'
14/11/2023
And the need to plan my legacy.
Time flies and it only just occurred to me it is 30 years since I bought 'S. Aaron (Opticians)'. Immediately changed the name to 'Aaron Optometrists' to reflect the importance of the clinical as well as the dispensing side of optometry. (The name also put us first in the telephone directory – seemed important at the time).
'Extending the Roles of Community Eye Care' became our credo and we now carry the moniker: 'Aaron | Medical Optometrists'.
We are proud to be the only 'Medical Optometrists' in Northumberland, possible because my colleagues, Debbie and Andrew are as dedicated to the advancement as I am. Our combined higher qualifications and skills place us in a unique position to serve our patients and assist GPs.
It makes you think though! At some point I must accept I am screaming toward retirement, frankly, ready or not! While I refuse to go, I accept the need to plan; my cycling mishap November 2022 springs to mind.
So, the Goal: 'To continue our continuity of Care'.
This is important. Few practices guarantee patients can see the same clinician year after year. So, for my legacy, we need to nurture young, enthusiastic, and clinically motivated, optometrists.
Enter Sam and Elliot. Both want to advance their qualifications and be part of a professional team. Fantastic colleagues, enthusiastically embracing the Aaron ethos and keen to continue our continuity of care. I want to help them achieve their clinical potentials, to be proud of their profession, while also ensuring my legacy.